Mutants
The mutants, or the mutated beasts, are the monsters who bring in lots of destruction in the world of Bullet Time. They are the main enemies in the game. Bullet Time describes a post-apocalyptic world where a few human survivors struggle against the mutants, among which
John Irish
, the main protagonist, fights hard against the mutants to reclaim his family.
There are several types of mutants in the game, with
3 levels
for each of them. Some stronger mutants, like the
mutant champions
and the
chapter bosses
, can be found throughout the game. Killing a mutant would give the player
experience points
while the mutant may or may not drop
loot
.
In
coop
you will get a chance to come across each mutant type, with increasing difficulty progressing through wave 1 to 21.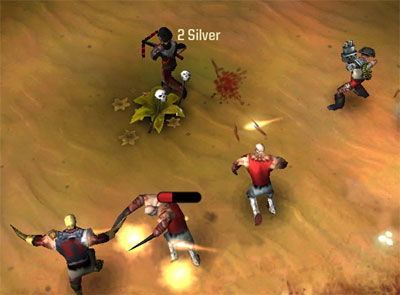 Types of Mutants
There are altogether 13 types of mutants. The following list provides some basic information about the different mutants. Click on them for details.
Comments
© 2012-2023 The Unofficial Bullet Time HD Guide